Linda Kreter and Susie Reece on WiseHealth for Women Radio presents:
Grief and Loss Series – Episode 12 – Series Recap and Forward!
–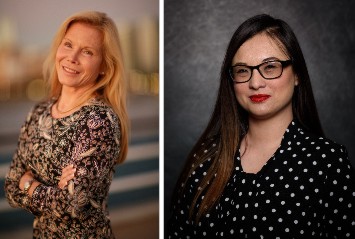 Linda Kreter
and
Susie Reece
bring you more thoughts to ponder in this 12th and final episode in this Grief and Loss Series. Our journey in this series segued from loss on a personal level through the pandemic and global loss. Often, the learning curve was steep and challenging, and we worked to bring you new perspectives and visuals (even humor!).
Perhaps loss during a pandemic re-shaped our priorities? Change is often the catalyst for habits and routines that suit who we have become, if we ponder and learn from them. We are a durable people — and we endure best together.
Thank you for sharing this time with us. Enduring together means understanding varied views, compassion, kindness, the value of a pause, and ever adapting and refining.
For more information about Susie Reece, go to www.SusieReece.org or Facebook at https://www.facebook.com/southernfriedasian/. For more information about Linda Kreter, go to www.WiseHealth.com.
Click here to download the show https://bit.ly/WHR-GriefLoss-Wp12-RecapForward, or click below to listen live. Also on iTunes, Google Play, Stitcher, and other outlets. Air date 14July2020.