Linda Kreter and WiseHealth for Women Radio presents:
Self-Care the Ayurveda Way – Balance
–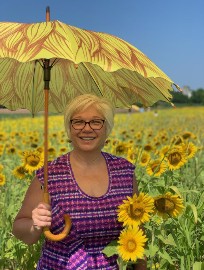 Today's guest is Ayurveda specialist,
Gina Phelps
, and our topic is the vital importance of self-care — the Ayurveda way. Gina is a whole foods expert, and has been motivated by healthfully feeding our way to health. Ayurveda is and ancient practice founded in the "science of life".
As all people are different, there are still commonalities and traits to the three doshas of Ayurveda. These are Vata, Kapha, and Pitta, and Gina explains the variations each body type may exhibit. Like people, dosha characteristics may blend or overlap, yet doshas explain a lot! Seasons" matter in Ayurveda, where specific seasonal practices can help with heat/cold sensations, anxiety, insomnia, energy, digestion, and overall, physical and mental balance. Whole health is body, mind, and spirit in balance.
For more information about Gina Phelps, go to www.ghhcenter.com.
Click here to download the show http://bit.ly/WHR-Ayurveda_GinaPhelps, or click below to listen live. Also on iTunes, Google Play, Stitcher, and other outlets. Air date 13Oct2020.