WiseHealth for Women Radio with Linda Kreter presents:
Family Pharmacist: Dr. Jerrica Dodd
–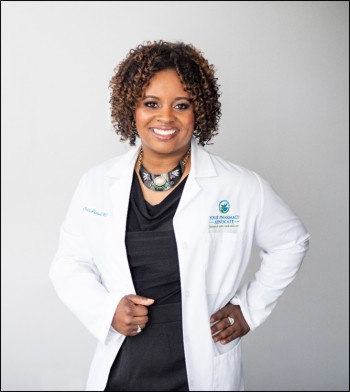 Guest and professional pharmacist,
Dr. Jerrica Dodd
shares her perspective and ideas on how a pharmacist may help in your healthcare plans. By adding your pharmacist to your care team, you are adding an advocate for better health outcomes. Jerrica shares the many expanded roles a savvy pharmacist can assist you with, from medication information to drug interactions, considerations, supplements, and common misconceptions. Healthcare is confusing, and here's a solution you may not have previously considered!
Find out more at www.YourPharmacyAdvocate.com. Empowering patients and practitioners to manage health better!
Click here to download the show https://bit.ly/WHR-FamilyPharmacist, or click below to listen live. Also on iTunes, Google Play, Stitcher, and other outlets. Air date 08Nov2021.