Linda Kreter and WiseHealth for Women Radio presents:
How Light and Light Design Affects Your Wellbeing and Home
–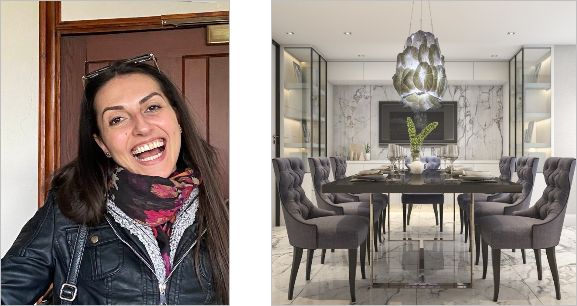 Linda Kreter and WiseHealth for Women Radio with Andra Munro, Lighting Designer — sharing her love of thriving through our senses and how it positively improves mood, wellbeing, and takes functionality and adds unique beauty.
Creating remarkable interiors means more than a luxury oasis few can afford. It means taking into account the emotional points a family wants to achieve with their most valuable and intimate possession. Lighting can take the ordinary and make it extraordinary.
It may seem as though an artist sees things through their own eyes and creates. But Andra shares how she works to evoke all the sense: What do you want to see? What do I want to feel? How to take layers to activate positive emotional effects? In short, how to create spaces that give an invisible hug.
An award-winning lighting designer, find out more at www.AndraMunroDesign.com, with many photographs and her process for creating large and more modest creations of porcelain, and bringing nature indoors with textures brought to life.
Click here to download the show https://bit.ly/WHR-AndraMunroLightingDesign, or click below to listen live. Also, on Spotify, iTunes, Google Play, Stitcher, and other outlets. Air date 16May2022.