Linda Kreter and Susie Reece on WiseHealth for Women Radio presents:
Grief and Loss Series – Episode 9 – Compassion and Comparison
–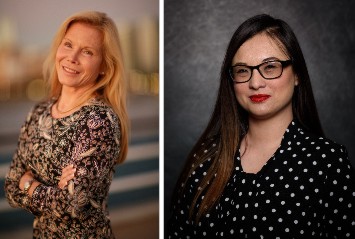 Linda Kreter
and
Susie Reece
bring the ninth episode in our series about Grief and Loss on WiseHealth for Women Radio. Today's episode talks about compassion and comparison in loss.
People are often afraid of grief, being in the presence of grief, and feeling grief personally. Words fail. Loneliness, absence, complex emotions, stress — how much can you live with? To support others, presence and sitting with someone can matter, because words are not always there.
Compassion is paramount — whether to yourself, your family, and your friends. We live in a culture of comparison, and we share how the awkwardness of some expressions can be reframed to be more helpful. Sometimes people need to wrestle with their grief to understand it, express their angst and loss, and to eventually breathe again. We are all unique in our grief expression, yet in the commonality, let's come together and support to make certain others know they are not alone.
We will be continuing this discussion and welcome you to this series. Future episodes will cover: Grieving our Pre-COVID Life, Language of Loss, Feeling Alone After Loss, Sibling Loss, Children and Loss, Grief is Unique, and the Power of Presence to Heal – and more. Life is precious, and so is saying goodbye.
For more information about Susie Reece, go to www.SusieReece.org or Facebook at https://www.facebook.com/southernfriedasian/. For more information about Linda Kreter, go to www.WiseHealth.com.
Click here to download the show here: https://bit.ly/WHR-Loss-Ep9-CompassionComparison or click below to listen live. Also on iTunes, Google Play, Stitcher, and other outlets.
Air date 02June2020.