Linda Kreter and WiseHealth for Women Radio presents:
How to Live Your Best Technicolor Life: Lorraine Hamilton
–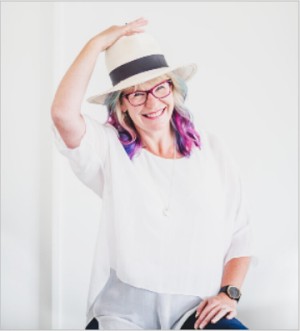 Guest
Lorraine Hamilton
joins us from New Zealand have a lively conversation about moving your life from grey or static to colorful, light-filled potential. Lorraine is an author, mother, friend — and knows how to explain the pathways to achieve your Technicolor Life through courage, clarity, and consistency. Join us to learn how to live more boldly and authentically, also on iTunes. Helping Women Thrive!
For more information about Lorraine and Coach Academy, please visit www.LorraineHamilton.net.
Click here to download the show http://bit.ly/WHR-TechnicolorLife, or click below to listen live. Also on iTunes, Google Play, Stitcher, and other outlets. Air date 02Feb2021.