Linda Kreter and WiseHealth for Women Radio presents:
The NEW Golden Rule: Finding Your Way to a Better Life
–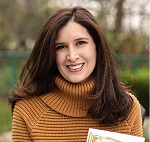 Guest
Emily Golden
joins Linda today to discuss a different and new version of the Golden Rule from Emily's new book.
http://bit.ly/NEWGoldenRule
.
Emily helps women shift from their overachieving (exhausting) life to one of near total life improvement. Learn to recognize your own self-needs, emotional expression, interpersonal relationships, and stress tolerance. Realize you can take small steps to improving your life that make you manage the inevitable tensions of life to find confidence and joy. Also on iTunes. Helping Women Thrive!
For more information about Emily, and Coach Academy, please visit www.LorraineHamilton.net.
Click here to download the show http://bit.ly/WHR-EmilyGolden, or click below to listen live. Also on iTunes, Google Play, Stitcher, and other outlets. Air date 23Feb2021.