Linda Kreter and WiseHealth for Women Radio presents:
Austin's Story: Living with L-CMD with Hannah Lowe Corman
–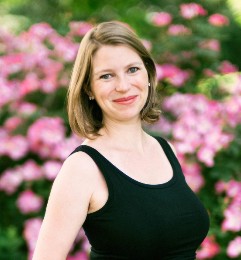 Guest Hannah Lowe Corman joins Linda today to share her journey with her son, Austin, and rare diseases – with hope. Through random de novo occurrence, neither Hannah or her husband, Mark, carry the genetic mutation that causes the very rare disease or LMNA-related congenital muscular dystrophy. Their second son, Austin, is neurologically typical, but Austin has weakened musculature and will likely not be able walk or sit independently.
Their diagnostic odyssey took them to Texas Children's Hospital after many specialists in varied fields looked for the cause of his failure to gain weight. When genetic testing gave the diagnosis of L-CMD, there were two reactions: relief for a diagnosis, and shock at what the diagnosis meant. The family has weathered this rough road with grace, and Austin's older brother Ian is loving and very open about his brother. As smart parents everywhere, Hannah and Mark are letting the questions come naturally.
Research is often spartan for rare diseases, yet the Corman's have found through their research several physicians and groups looking at gene therapy, repurposing approved drugs, and future clinical endeavors. They began the L-CMD Foundation and are seeking to raise $2MM to fund research and help others. Their Facebook page shares more adventures with Austin and raises awareness. Find more information at www.LCMDResearch.org.
No parent wishes to receive a rare disease diagnosis for their child, but a family's love and perseverance will always champion their child's cause the best. Thank you for joining us today, and please give if you're moved, and able. Donations may be made at www.gofundme.com/f/2-before-2.
Click here to download the show http://bit.ly/WHR-LivingWithLCMD or click below to listen live. Also, on iTunes, Google Play, Stitcher, and other outlets. Air date 15Mar2021.