Linda Kreter and Susie Reece on WiseHealth for Women Radio presents:
The Pain of Gradual Loss
–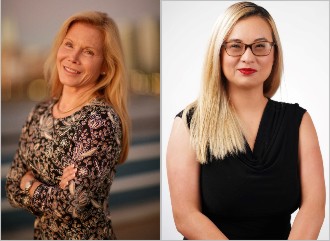 Linda Kreter
and
Susie Reece
discuss the concept of grieving the Gradual Losses in our lives.
Many are familiar with gradual loss: chronic illness, Alzheimer's, aging issues, disabilities that worsen, and progressive diseases. This is a different loss; perhaps by degrees, and sorrow may be felt differently along the journey. Initially, this may feel surreal, with symptoms that begin slowly and may be possible to ignore. Over time, however, there are many grief steps and managing the in-between times is essential.
Family dynamics are revealed at this time, with grief showing as anxiety, avoidance, overwhelm, and even anger. Isolation, shock, and disbelief may present, and fears and judgments rise to the surface – everyone is different. We also discuss the benefits of palliative care, hope through communication, allowing a third "set of ears" on visits, and gratitude with touch, comfort, compassion, and faith to shine through. This is an opportunity, as well as a longer goodbye.
We will be continuing this discussion and welcome you to this series. Future episodes will cover Grief and Loss During Quarantine, Sudden Loss, Compassion versus Comparison, Language of Loss, Feeling Alone After Loss, Sibling Loss, Children and Loss, Grief is Unique, and the Power of Presence to Heal — and more. Life is precious, and so is saying goodbye.
For more information about Susie Reece, go to www.SusieReece.org or Facebook at https://www.facebook.com/southernfriedasian/. For more information about Linda Kreter, go to www.WiseHealth.com.
Click here to download the show http://bit.ly/WHR-GriefLossToday, or click below to listen live. Also on iTunes, Google Play, Stitcher, and other outlets. Air date 30Apr2021.