Linda Kreter and Susie Reece on WiseHealth for Women Radio presents:
Grief and Loss Series – Episode 11 – The Loneliness of Grief
–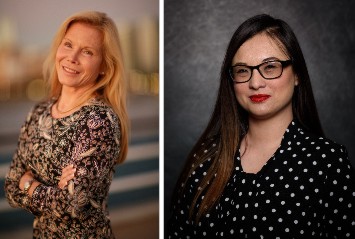 Linda Kreter
and
Susie Reece
bring the 11th episode in our series about Grief and Loss and a warm, welcoming discussion about the epidemic of loneliness globally and the specific loneliness when grieving. We struggle with communicating, and connection can be even more challenging.
In the moment, just showing up can be painful, yet sometimes, the very actions of wrestling with loss can eventually be healing. Adrift, unanchored, lost… grief is sneaky and complex, surprising you when you least expect it. A song, a calendar date, a meal, a scent; all can send us spinning under the right conditions. Join us to better understand hidden loss, and how to move through to living in new chapters of your life.
We will be continuing this discussion and welcome you to this series. Future episodes will cover: The Loneliness of Grief, Language of Loss, Feeling Alone After Loss, Sibling Loss, Children and Loss, Grief is Unique, and the Power of Presence to Heal — and more. Life is precious, and so is saying goodbye.
For more information about Susie Reece, go to www.SusieReece.org or Facebook at https://www.facebook.com/southernfriedasian/. For more information about Linda Kreter, go to www.WiseHealth.com.
Click here to download the show https://bit.ly/WHR-GriefLoss-Ep11-LonelinessOfGrief, or click below to listen live. Also on iTunes, Google Play, Stitcher, and other outlets. Air date 30June2020.