WiseHealth for Women Radio and Linda Kreter Presents:
Grass is Greener Where You Water It
–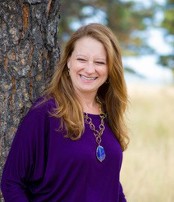 Amanda Testa
is an experienced coach for sex, love and relationships and today's show originated in a Facebook relationship challenge. By taking a single week to truly nurture your relationship, without expectations of others is an intriguing effort! It's easy to become complacent over time, and to forget the attraction and appreciation once felt. Amanda shares simple ways to feed a relationship of any kind, and improve and enhance it. Consider what you may have forgotten in the busyness of life and logistics — you have much to gain by this challenge!
Click here to download http://bit.ly/WHR-AmandaTesta, or click below to listen live. Also available on iTunes. Air date, 21Jan2020.