Linda Kreter and WiseHealth for Women Radio presents:
Perfection – with Sandra Beck and Linda Kreter
–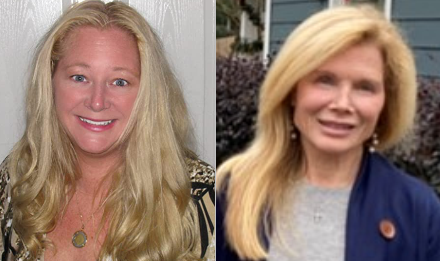 Linda Kreter and WiseHealth for Women Radio speaks with Sandra Beck, author, podcast host, and amazing colleague about Perfection. Many people believe excellence and perfection while doing your best will lead to happiness. However, there is a trap in perfection — it's rarely achievable and may be trying to fit some idealized description in your head, or in other's expectations.
Doing your best is great but attempting perfection may breed frustration and negativity even if your best is terrific — it's all about expectations and satisfaction. You've heard often that "Perfection can be the enemy of the good", and it's true. We live in a Highlight Reel world, with social media, unrealistic standards, and some are crushed by not living up to those ideas. We believe in realism, working hard, being kind, and applauding the sincere efforts of others.
Avoid the Perfectionism Trap and be you; it's always enough!
For more information about Sandra, go to www.BeckFun.com and Linda at www.LindaKreter.com or www.WiseHealth.com.
Click here to download the show https://bit.ly/WHR-Perfection-Beck-Kreter, or click below to listen live. Also, on Spotify, iTunes, Google Play, Stitcher, and other outlets. Air date 30Aug2022.