Linda Kreter and Susie Reece on WiseHealth for Women Radio presents:
Grief and Loss Series – Episode 2 – The Shock of Sudden Death
–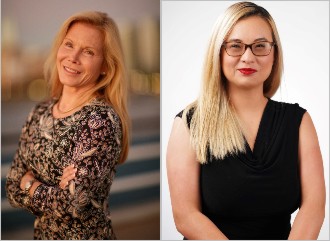 Linda Kreter
and
Susie Reece
bring the second episode in our series about Grief and Loss on WiseHealth for Women Radio. Today's episode is titled: The Shock of Sudden Loss.
Sudden loss may cause the shock, confusion, chaos, and communication to linger longer. No goodbyes, reflections, memories, vulnerability, family dynamics, new outlook on birthdays, and holidays. The process can be overwhelming, and communication often suffers through the bewilderment.
If a more public loss, social media and press add additional layers to the expectations, and friends and family asking many questions. Managing the chaos, intentionally pulling closely, and considering others' perspectives, may help. So too may accepting help from friends… Grief may compound and isolate; the more you know and understand, the more we hope you find valuable.
We will be continuing this discussion and welcome you to this series. Future episodes will cover Sudden Loss, Gradual Loss, Compassion versus Comparison, Language of Loss, Feeling Alone After Loss, Sibling Loss, Children and Loss, Grief is Unique, and the Power of Presence to Heal — and more. Life is precious, and so is saying goodbye.
For more information about Susie Reece, go to www.SusieReece.org or Facebook at https://www.facebook.com/southernfriedasian/. For more information about Linda Kreter, go to www.WiseHealth.com.
Click here to download the show http://bit.ly/WHR-GriefLoss2-SuddenDeath, or click below to listen live. Also on iTunes, Google Play, Stitcher, and other outlets. Air date 25Jan2020.