Linda Kreter and Susie Reece on WiseHealth for Women Radio presents:
Grief and Loss Series – Episode 4 – Loss During a Crisis
–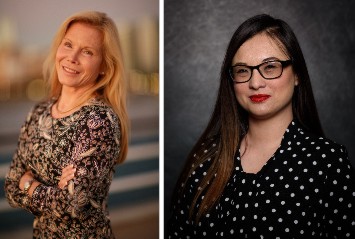 Linda Kreter
and
Susie Reece
bring the fourth episode in our series about Grief and Loss on WiseHealth for Women Radio. Today's episode is titled: Loss During
a Crisis.
We are now in uncharted waters with the global pandemic of COVID-19. Loss is particularly hard when gatherings such as shiva or a memorial service must be delayed to a date in the future. Customs allow us to come together as a community and express emotion, share memories, and to formally say goodbye.
Beyond the loss of people we love, during this time, there is also a loss of innocence, of our routine way of life, ongoing stress with 24/7 news cycles, job loss, relationship strain, and we quickly learn that "stuff" doesn't matter. We are still early in this process, and the unknown is hard to bear. We urge kindness, compassion, and learning how to be more accepting of being in new routines. This time will not last, but we will weather it better together, and with information.
We will be continuing this discussion and welcome you to this series. Future episodes will cover Grief and Loss During Quarantine, Sudden Loss, Compassion versus Comparison, Language of Loss, Feeling Alone After Loss, Sibling Loss, Children and Loss, Grief is Unique, and the Power of Presence to Heal – and more. Life is precious, and so is saying goodbye.
For more information about Susie Reece, go to www.SusieReece.org or Facebook at https://www.facebook.com/southernfriedasian/. For more information about Linda Kreter, go to www.WiseHealth.com.
Click here to download the show https://bit.ly/WHR-GriefLoss-Episode4-LossInCrisis, or click below to listen live. Also on iTunes, Google Play, Stitcher, and other outlets. Air date 31Mar2020.