Linda Kreter and WiseHealth for Women Radio presents:
Breathwork: Intentionally Alter Your Breathing for Better Health
–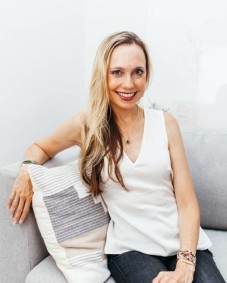 Linda is joined today by
Jen Broyles
, founder of the Sacred Breath Community and an expert in breathing practices. This show focuses on the healing, calming power of
intentional
breath practices. Holistic health coach Jen Broyles share that HOW we breathe is important to managing our days, and even nights.
While breathing is usually "mindless" and under control of our autonomic nervous system, breathing deeply in a committed fashion can cause positives changes and mitigate unwelcome effects of stress, anxiety, excitement, and even hiccups! Learn of the health benefits of rhythmic breathing, used for holistic health, reducing tension, supporting meditation, insomnia, and calming while building new healthy habits.
For more information about Jen Broyles, go to www.JenBroyles.com.
Click here to download the show http://bit.ly/WHR-Breathwork_JenBroyles, or click below to listen live. Also on iTunes, Google Play, Stitcher, and other outlets. Air date 27Oct2020.