Linda Kreter and WiseHealth for Women Radio presents:
Linen and Why It's Amazing for You
–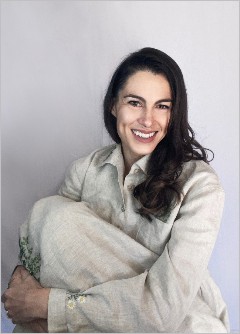 Today, guest
Katerina Rothman
, founder of Beflax Linen joins Linda for a discussion on the versatility and striking qualities of linen. If you're a fan of sleep, and want to pamper yourself, a set of linen sheets will last a lifetime. Katerina is also giving our readers 15% off with the code WISEHEALTH. ?
An amazingly versatile fiber, it also has significant health benefits, and is an investment for self-care. Linen is sustainable, hypoallergenic, reduces inflammation, regulates body temperature – and it just plain feels delicious to sleep in. Studies show that Linen causes deeper, more comfortable sleep, and if your skin is fragile due to cancer or other treatments, this change may bring you soothing relief.
***For our listeners, there is 15% off purchase using code WISEHEALTH. For more information, please go to BeflaxLinen.com.
Click here to download the show http://bit.ly/WHR-Linen-KaterinaRothman or click below to listen live. Also on iTunes, Google Play, Stitcher, and other outlets. Air date 20Jan2021.