Linda Kreter and WiseHealth for Women Radio presents:
Emily A. Francis – "Oh Malta!" A Journey and Life Change for JOY!
–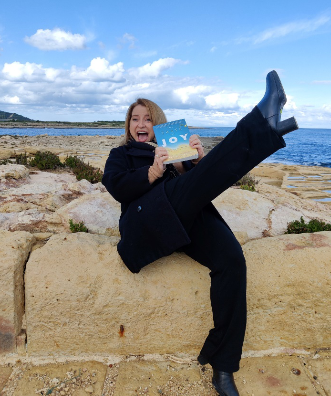 Linda Kreter and WiseHealth for Women Radio is joined today by the inimitable
Emily Francis
! Author, podcaster, writer, speaker and wellness expert, Emily brings her exuberant joy to our show today. Her family's relocation to Malta, off the coast of Greece gave Emily the new and beautiful place to add to her interest in all things positive.
She shares how food connects us all, and she became friends with the local farmers of all non-GMO food, bringing attention to the benefits of seriously going from farm to table – and making new friends and recognition to those who feed us. Her new book, "A Taste of Joy" with wisdom gained from her life there is filled with amazing recipes, stories, and photos of this beautiful Mediterranean paradise.
For more information on Emily and her books, click here: Books | Emily A Francis (emilyafrancisbooks.com). Especially check out her Malta tab on the website.
Click here to listen: https://bit.ly/WHR-Oh-Malta. Our podcast is found on Spotify, iTunes, and multiple places where podcasts are found. Air date 10 May 2023.