Linda Kreter and WiseHealth for Women Radio presents:
SoldierStrong, Paralyzed Vets, and Exoskeleton Technology!
–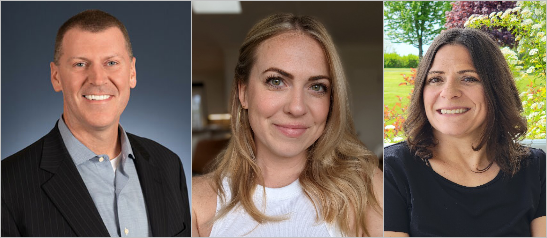 Linda Kreter and WiseHealth Radio bring a compelling, technology-meets-need discussion about exoskeleton technology for paralyzed veterans. Once only discussed in fiction, these lightweight body devices (SoldierSuits) are both hardware and software, in constant evolution to better respond to their users. Not only enabling upright stance, vets regain mobility, rehabilitation, and capability wearing the device.
Chris Meek, Chairman of www.SoldierStrong.org shares how their organization moved from care packages at the height of the wars, to meeting with Ekso Bionics, and immediately gifting exoskeletons to paralyzed veterans. Rachael Anderson CMO of Ekso Bionics speaks of the initial use for "load carriage" improvement in the field, and then later, for therapeutic use for those with spinal cord injury and soon for stroke needs. Veteran Laura Cowen tells her story of challenge and how the exoskeleton helps her with mobility and independence. All share their vision, actions, adaptations, and gifts for improving the mental and physical health of veterans. More to come!
Find out more at www.SoldierStrong.org and please consider a donation to fund expansion for more adaptive units via the VA, ongoing advancements, and to give hope to paralyzed veterans. Quality of life keeps our veterans lifted with hope and wellness beyond their injury.
Click here to listen: https://bit.ly/WHR-ExoskeletonForParalysis. Our podcast is found on Spotify, iTunes, and multiple places where podcasts are found. Air date 10Sep2023.