Linda Kreter and WiseHealth for Women Radio presents:
"Dirty Girl" – Ditch the Toxins, Look & Feel Better with Wendie Trubow, MD
–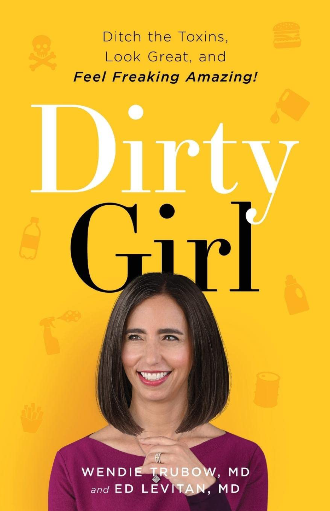 Linda Kreter and WiseHealth Radio is joined today by function physician
Wendie Trubow MD
, who shares her earliest days of asking "Why" caused consternation in medial school. She and her husband are both functional medicine doctors, seeking out the root causes of illness – many of which stem from products we use every day.
Think in terms of household items, garden poisons, beauty products (yes, many in beauty products we lather all over us) and learn of her lead poisoning in Paris following the Notre Dame fire. (Yikes!) So much harm, and the more you know, the more you can minimize your exposure. Clean water, clean air, clean nutrition, activity/movement, and knowing what to look for are all critical to your health.
Discover more at https://drwendie.com/pages/gift and find her marvelous book there or wherever books are sold. ***Read the first chapter and you'll be hooked; it's available here: https://drwendie.com/pages/gift.
Click here to listen: https://bit.ly/WHR-DirtyGirlBook. Our podcast is found on Spotify, iTunes, and multiple places where podcasts are found. Air date 16Oct2023.